「生物資源経済学専攻英語講義シリーズ」("Division of Natural Resource Economics English Lecture Series")の第9回として下記のJGP Special Seminar (JGP: Japan Gateway: Kyoto University Top Global Program)を開催します。
多くの学生・教員のご参加をお待ちしております。
[題目]
"New Rurality? Reflection on Territoriality and Rural Life (Style)"
[講師]
Prof. Claudia Neu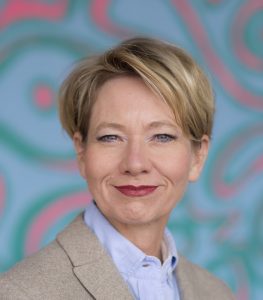 Professor of Rural Sociology
Department of Agricultural Economics and Rural Development
University of Göttingen, Germany
[要旨]
In postwar Germany, processes of social and territorial integration were driven above all by the country's increasingly strong labor market with full-time employment, but also by the expansion of infrastructure. In the golden age of the welfare state, a fruitful symbiosis emerged between economic growth, high-quality public services (expansion of educational systems and medical care), and large-scale consumption. In the years that followed, social and territorial inequality declined: urban and rural lifestyles got closer together. Rurality and the rural lifestyle seemed to disappear.
 We know the golden age of the welfare state is over: Structural changes in the economy and demographic change are placing major burdens on remote rural areas and urban agglomeration. The result we see before us is a society that is becoming ever more socially and territorially polarized that is deeply insecure despite positive economic forecasts and a consistently high standard of living. On the one hand more and more private households are moving back to the countryside – not just as a critique of globalization and mass consumption but also as a coping strategy in case of the high rents in the city. On the other hand, urban gardening and the rural lifestyle are en vogue. What does rurality mean in a digitalized world? Will co-working spaces be a chance for a new rural lifestyle?    
The lecture will focus on the current discussions about the concept of "rural", "rurality" or "rurbanity". New research on special inequality will be presented, too.
[日時]
2020年2月21日(金)14:00ー15:30
[会場]
農学部総合館E217(生物資源経済学専攻第1会議室)
会場の位置はこちらをクリック。
[言語]
英語(通訳は入りません)。
[連絡先]
黒田 真(生物資源経済学専攻教務補佐員) 
E-mail: kuroda.makoto.6a@kyoto-u.ac.jp 
※  フライヤーは こちらをクリック。