As part of a series of international collaborative courses offered by the Social Sciences and Humanities Unit for the Kyoto University Top Global Course (AGST), the Division of Natural Resource Economics will hold an intensive lecture course entitled "Concentration and Power in the Food System" (Special Lecture on Natural Resources Economics IIIA) , taught by Dr. Philip Howard from Michigan State University on July 9, 11, 12 & 16, 2019.
[Course Title]
Special Lecture on Natural Resources Economics IIIA (生物資源経済学特別講義IIIA) (Code: FC03000)
"Concentration and Power in the Food System"
[Number of credits]
1 (one)
[Instructor]
Dr. Philip Howard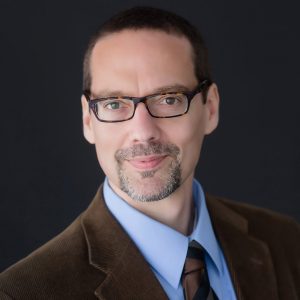 Associate Professor at Department of Community Sustainability,
College of Agriculture & Natural Resources,
Michigan State University
[Schedule]
July 9 (Tue.): Lect. 1 (8:45-10:15) + Lect. 2 (10:30-12:00) 
July 11 (Thur.): Lect. 3 (8:45-10:15) + Lect. 4 (10:30-12:00) 
July 12 (Fri.): Lect. 5 (8:45-10:15) + Lect. 6 (10:30-12:00) 
July 16 (Tue.): Lect. 7 (8:45-10:15) + Lect. 8 (10:30-12:00) 
[Venue]
Kobayashi-Masukawa Memorial Seminar Room, 1st Floor, Masukawa Bldg for Education and Research, North Campus [北部総合教育研究棟1F 小林・益川記念室(セミナー室)]
Click  here  for a map of the venue.
[Language]
English
[Outline and purpose of the course]
Nearly every day brings news of another merger or acquisition involving the companies that control our food supply. Just how concentrated has this system become? At almost every key stage of the food system, four firms alone control 40% or more of the market, a level above which these companies have the power to drive up prices for consumers and reduce their rate of innovation. Researchers have identified additional problems resulting from these trends, including negative impacts on the environment, human health, and communities.
This course explores the dominant actors in the food system, from retailers to input suppliers, and the extent of their control over markets. It also analyzes the strategies these firms are using to reshape society in order to further increase their power. Efforts to resist these trends, from microbreweries to the development of ecolabels, are critically examined for their potential to catalyze transitions to more sustainable and equitable food systems.
[Syllabus & Flyer]
Please see Syllabus and Flyer for further information.
[Registration]
[For Academic Credit]: Registration on KULASIS is already closed.
   ■Students at GSA (Graduate School of Agriculture):
     Please register via KULASIS during the designated registration period: 
       ・April 2- 14:  Timetable creation
       ・April 15- 16: Registration
       ・April 19- 22 :  Correction
       ・April 24 (5:00 pm): Confirmation of registration
   ■Students at other Graduate Schools: 
   Students at other Graduate Schools also can register for this course via KULASIS. However, the registration period may differ from one Graduate School to another. Please contact the student affairs office of your affiliated Graduate School for more detailed information about the course registration procedure.
[For Non-credit Participation as an auditor]:
Please register with Assistant Teaching Staff Mr. Makoto Kuroda by contacting him at:
kuroda.makoto.6a[at]kyoto-u.ac.jp (please replace [at] with @)
by June 28 (Fri), 2019.
※Registration for non-credit participation will be accepted on a first-come and first-served basis and will be closed upon reaching the full capacity.
[Contact]
Makoto KURODA, Assistant Teaching Staff, Division of Natural Resource Economics, Graduate School of Agriculture
E-mail: kuroda.makoto.6a[at]kyoto-u.ac.jp (please replace [at] with @)
Extension: 6181