As part of a series of international collaborative courses offered by the Social Sciences and Humanities Unit for the Kyoto University Top Global Course (AGST), the Division of Natural Resource Economics will hold an intensive lecture course entitled "Rural Depopulation and Community Revitalization in East Asia: Issues and Directions" (Special Lecture on Natural Resources Economics IIIB) , taught by Dr. Yu-Hua Chen from  National Taiwan University on December 10-13, 2019.
[Course Title]
Special Lecture on Natural Resources Economics IIIB (生物資源経済学特別講義IIIB) (Code: FC04000)
"Rural Depopulation and Community Revitalization in East Asia: Issues and Directions"
[Number of credits]
1 (one)
[Instructor]
Dr. Yu-Hua Chen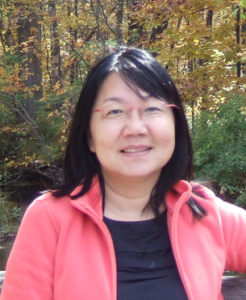 Associate Professor
Department of Bio-Industry Communication and Development, College of  Bioresources and Agriculture
Division Chief of Population Studies, Center for Population and Gender Studies, 
National Taiwan University
[Schedule]
December 10 (Tue.): Lect. 1 (8:45-10:15) + Lect. 2 (10:30-12:00) 
December 11 (Wed.): Lect. 3 (8:45-10:15) + Lect. 4 (10:30-12:00) 
December 12 (Thur.): Lect. 5 (13:00-14:30) + Lect. 6 (14:45-16:15) 
December 13 (Fri.): Lect. 7 (8:45-10:15) + Lect. 8 (10:30-12:00) 
[Venue]
Kobayashi-Masukawa Memorial Seminar Room, 1st Floor, Masukawa Bldg for Education and Research, North Campus [北部総合教育研究棟1F 小林・益川記念室(セミナー室)]
Click  here  for a map of the venue.
[Language]
English
[Outline and purpose of the course]
Over the past decades, a shrinking population has become the normal trajectory for many rural regions as agriculture has been restructured and economic opportunities have exceedingly concentrated in metropolitan areas. The lower the proportion of the young and economically active population in an area, the lesser the chance of reversing the economic decline locally. Thus, maintaining production activities and revitalizing rural communities have been primary concerns of policymaking in East Asia. Responding to the challenge of globalization and increased competition from other areas in the same country or from another part of the world, the actors in rural areas need to apply new strategies, based on mobilization and the interconnection of different fields and assets. An important step in developing and implementing policies is a participatory process involving all concerned actors. The process with the involvement of both government and civil society at the national, regional and local level is crucial for the success of any innovative strategy or policy approach to revitalization. Through eight lectures and class discussions, students are expected to learn the issues of depopulation and strategies for community revitalization in rural areas of East Asia.
[Syllabus & Flyer]
Please see  Syllabus  and Flyer for further information.
[Registration]
[For Academic Credit]: 
   ■Students at GSA (Graduate School of Agriculture):
     Please register via KULASIS during the designated registration period: 
       ・September 24- October 7:  Timetable creation
       ・October 8- 9: Registration
       ・October 12- 16 :  Correction
       ・October 18 (5:00 pm): Confirmation of registration
   ■Students at other Graduate Schools: 
   Students at other Graduate Schools also can register for this course via KULASIS. However, the registration period may differ from one Graduate School to another. Please contact the student affairs office of your affiliated Graduate School for more detailed information about the course registration procedure.
[For Non-credit Participation as an auditor]:
Please register with Assistant Teaching Staff Mr. Makoto Kuroda by contacting him at:
kuroda.makoto.6a[at]kyoto-u.ac.jp (please replace [at] with @)
※Registration for non-credit participation will be accepted on a first-come and first-served basis and will be closed upon reaching the full capacity.
[Contact]
Makoto KURODA, Assistant Teaching Staff, Division of Natural Resource Economics, Graduate School of Agriculture
E-mail: kuroda.makoto.6a[at]kyoto-u.ac.jp (please replace [at] with @)
Extension: 6181