As part of a series of international collaborative courses offered by the Social Sciences and Humanities Unit for the Kyoto University Top Global Course (AGST), the Division of Natural Resource Economics will hold an intensive lecture course entitled "Climate Change, Food Security, Environmental Valuation, and Rural Development: Theory and Application" (Special Lecture on Natural Resources Economics VB) , taught by Dr. Witsanu Attavanich from Kasetsart University, Thailand in early February 2024.
[Course Title]
[Intensive, Second semester]
Special Lecture on Natural Resources Economics VB (生物資源経済学特別講義VB)(Code: FC09000)
"Climate Change, Food Security, Environmental Valuation, and Rural Development: Theory and Application"
[Number of credits]
1 (one)
[Instructor]
Dr. Witsanu Attavanich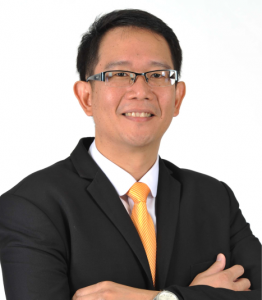 Associate Professor  
Department of Economics, Faculty of Economics, 
Kasetsart University, Thailand


[Schedule]
Early February 2024 (Exact schedule TBA)
※Note for M2 students who are scheduled to complete their Master's degree program in March 2024:
You can earn one credit by successfully completing this intensive course. However, this one credit cannot be counted towards the minimum 30 credits required for completion of Master's degree program because this course is scheduled to be held after the assessment process for M2 students' completion of the Master's degree program is complete.
[Course Format]
In-person (Classroom TBA)
[Language]
English
[Overview and purpose of the course]
Recent studies, including study from the Intergovernmental Panel on Climate Change (IPCC) 6th assessment report indicate that greenhouse gas (GHG) emissions and resultant atmospheric concentrations have led to changes in the world's climate conditions, such as increases in temperatures, extreme temperatures, droughts, and rainfall intensity. Such changes are expected to continue and agriculture is potentially the most sensitive economic sector to climate change, given that agricultural production is highly influenced by climatic conditions. Other environmental problems (i.e., Food waste, forest deforestation and air pollution) have also echoed the problem of climate change and posted challenges to society. Through eight lectures and class discussion, students are expected to understand the issues covering climate change, environment, agriculture and rural development with methods and applications to evaluate the impacts of climate change plus implications of mitigation and adaptation strategies. Students are also expected to understand challenges, opportunities, and recommendations for food waste reduction in the APEC region. Moreover, students are expected to learn methods and applications of: non-market valuation for natural resource and environment, Thailand's rural income diagnostic, and program and policy evaluation in agriculture.
[Syllabus & Flyer]
Please see Syllabus and Flyer for further information.
[Registration]
[For Academic Credit]: 
■Students at GSA (Graduate School of Agriculture):
  Please register on KULASIS according to the following schedule: 
       ・September 20- October 11:  Timetable creation
       ・October 12- 13: Registration
       ・October 18- 19:  Correction
       ・October 23 (5:00 pm): Confirmation of registration
■Students at other graduate schools:
Students at other graduate schools also can register for this course on KULASIS. However, the registration period and procedures may differ from one graduate school to another. Please contact the student affairs office of your affiliated graduate school for precise information.
[For Non-credit Participation as auditor]:
Please register with Assistant Teaching Staff Mr. Makoto Kuroda by contacting him at:
kuroda.makoto.6a[at]kyoto-u.ac.jp (please replace [at] with @)
[Contact]
Makoto KURODA, Assistant Teaching Staff, Division of Natural Resource Economics, Graduate School of Agriculture
E-mail: kuroda.makoto.6a[at]kyoto-u.ac.jp (please replace [at] with @)
Extension: 6187