On Thursday, July 16th, 2020, as part of its english-spoken lecture series, the Division of Natural Resource Economics is holding a special seminar entitled "Everyday Strategies for Handling Food Safety Concerns: A Qualitative Study in Taiwan," presented by Dr. Yu-Chan Chiu from National Taiwan University. Since July 2019,  Dr. Chiu has been doing her research at the Graduate School of Agriculture, Kyoto University as a fellow of the Japan Foundation.
 Interested faculty and students are welcome to attend, but please note the following:
–  This seminar will be delivered face-to face at Room E217 (NOT online).
–  Advance registration is required. Please email Makoto Kuroda at kuroda.makoto.6a@kyoto-u.ac.jp
–  Participants will be required to wear a face mask during the seminar. 
[Title]
Everyday Strategies for Handling Food Safety Concerns: A Qualitative Study in Taiwan
[Speaker]
Dr. Yu-Chan Chiu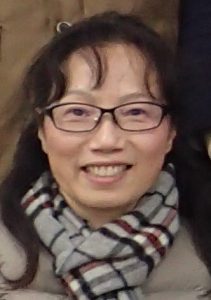 Associate Professor, Department of Bio-Industry Communication and Development, College of Bio-Resources and Agriculture, National Taiwan University
[Abstract]
Food safety has become an issue of considerable significance and consequence around the world due to a variety of events. The past food-related scares have, despite their different causes, resulted in increased uncertainty and concern among the general public in many countries regarding daily food consumption. Taiwanese people are among those who have experienced such fears. Food scandal has been a recurring theme in Taiwanese society for more than three decades. A wide range of foods have been found unsafe: rice, starch, eggs, cooking oil, tea, tofu, and so forth. Past research has provided evidence of the important role that trust plays in people's food consumption decisions. This study examines the reasons people distrust food production systems and how they conceptualize and handle food-related risks in everyday life in a context in which food scandals have occurred frequently. In-depth interviews were conducted with 39 married Taiwanese women. Our findings indicated that the women believed that collusion commonly occurs between business and government entities and that such collusion frequently leads to food scandals. However, despite their distrust in the food system and suspicion towards the government, the women generally still relied on food labels and certifications when making food purchasing decisions. These "in-between" strategies were formed by their knowledge and experiences of day-to-day living in Taiwan, and while the strategies may seem somewhat self-contradictory, they can be understood as empowering people to protect themselves and their families in circumstances of general distrust and helplessness.
[Time & Date]
10:30- 12:00 on July 16 (Thur.), 2020
[Venue]
Room E-217, Faculty of Agriculture Main Bldg.
[Language]
English
[Contact]
Makoto Kuroda, Assistant Teaching Staff: kuroda.makoto.6a@kyoto-u.ac.jp
Please click here to see the flyer in PDF.